You Deserve The Best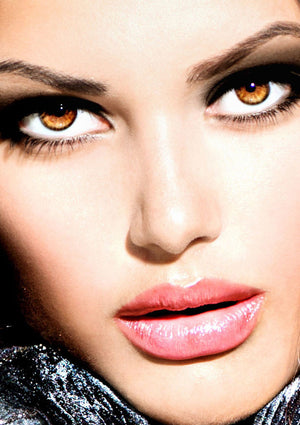 Makeup Remover can be harsh on Your Skin and Your Face, especially if you are using a chemical pad or chemicals to remover your makeup. Keep in mind that we need to take care of our face to look and feel great every day of our lives.
So how do we do it?
How do we safely remove the makeup each and every day and do it without all the chemicals that most companies want you to buy?
We use water and a Living Chem Free Makeup cloth.
Here are 3 Tips To Safely Remove Your Makeup
without Using Chemicals
Tip #1: Purchase a Living Chem Free Makeup Remover Towel.
Tip #2: Treat your skin right using only warm water.
Tip #3: When your face is clean and ready to wash, we recommend using an exfoliating glove.
The Living Chem Free Makeup Remover works great to clean off any makeup that we wear and the price is just right. These makeup remover towels work great even to remove waterproof eye mascara and my hubby says that my face looks beautiful in an all natural look.
You see most of the time the makeup we wear can clog our pores and even as a gal in her late thirties I find that without a great quality makeup remover I see small signs of aging begin. So I went out and looked long and hard for a product that would allow me to clean the makeup anytime that I wear it, without all the chemicals and disposable chemical pads that I was used to using.
That's when I found Living Chem Free.
They have a great selection of chemical free makeup removers that are not rough on my face and they never test on animals.
You can buy the Living Chem Free Makeup Remover Towel now using this special offer and it includes the Exfoliating Glove as a set. Click Here to Learn More